3D DIGITAL PRODUCT CREATION Experts
Uniquely Positioned
We're a German-based agency serving a global market at the forefront of the 3D fashion apparel revolution.

We're known for: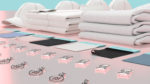 Fashion Apparel Intelligence
We are physical fashion designers first who have evolved to become cutting-edge, 3D fashion industry experts. We are also deeply knowledgeable about physical product development and the internal operations of the fashion industry. Our project successes include Adidas, Speedo and Räthel & Wolf, migrating them from traditional 2D methodology to the new world of end-to-end 3D design technologies.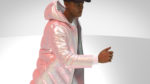 Nimbleness
We understand that fashion brands must be quick to market to capture customer trends and opportunities. Answering that call, we leverage emerging technologies and new business practices to work more effectively, positioning us and our clients for success.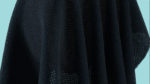 Fabric Scanning Customization
Our in-house 3D fabric scanner frees us from third party constraints. We are more in control of design schedules and costs. As design and technical experts, we are able to offer a high degree of scanning customization, enabling us to produce amazing 3D fabrics, visuals, animations and more. Our clients are then well-positioned to deliver unique experiences to their customers.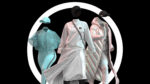 High Quality and Reliability
The fashion business leaders must be quick to market to capture trends. Whether we are delivering projects to our clients or training them on 3D technology, we work hard to exceed expectations. We maximize technological and innovative advancements to provide the highest quality solutions, timely and effectively.
TRANSFORM
We Know 3D Design
Check the Facts*
97

%
Saved Time
Using 3D design can reduce your sample lead time from 37 days to 24 hours.
55

%
Sample Adoption
3D Design samples have boosted sample adoption rates from 15% to 55%.
100

%
New Technology
3D Design garments enable your organization to use new emerging 3D technologies including augmented, virtual and mixed reality.
Did You Know?
3D Digital Product Creation is cutting-edge, enabling you to achieve outstanding business advancements including:
Compet­itive Advantage
Transitioning from the traditional 2D design process to digital 3D design enables you to enter the world of augmented and virtual reality. This allows you to engage with your consumers in digital environments.
Sustain­ability
Less samples translates to less waste. Reduce your carbon footprint to a minimum while improving the customer experiences.
Cost-Effective Solution
Eliminate the need to develop physical samples, saving time and money. Designing in 3D allows you to create faster and make edits in real-time as you receive feedback.
Stellar Consumer Experience
Implementing 3D assets using co-creation tools empowers teams to deliver more creative and engaging designs, ultimately improving customer experience.
Reduced Cycle Time
Working with digital garments reduces the time you spend on each product development milestone and beyond.
Global Access
Developing digital assets enables you to collaborate on a global scale with cross-functional team members, partners and consumers. This is made possible because of powerful software technology.